150 PDLs granted parole, executive clemency
MANILA – Bureau of Corrections (BuCor) officials have cleared the release of 150 persons deprived of liberty (PDLs) after they were found to be qualified for either parole or executive clemency. "Last Monday, 150 (PDLs of the 1,624) were returned and approved for release. The rest (1,474) are still at the BPP (Bureau of Pardons and Parole)," BuCor assistant secretary and spokesman Gabriel Chaclag told reporters Wednesday. He said BuCor submitted to BPP prison records, known as carpetas, of 1,624 PDLs for possible grant of parole and executive clemency.  Chaclag said prison records of 87 PDLs were submitted this month, 363 in May, and 1,174 last April.  The number include 121 PDL records for parole and 46 records for executive clemency, he said.   A majority of these are records of PDLs in the country's largest penitentiary, the New Bilibid Prison in Muntinlupa City.  The figures also include records of 113 PDLs in the Correctional Institute for Women (CIW), of which records of 60 female inmates were forwarded for parole consideration and 38 PDLs for executive clemency.  Last May, prison records of 25 PDLs in CIW were forwarded to the BPP for possible grant of parole and executive clemency, while a lone CIW PDL was recommended for executive clemency this month. (PNA)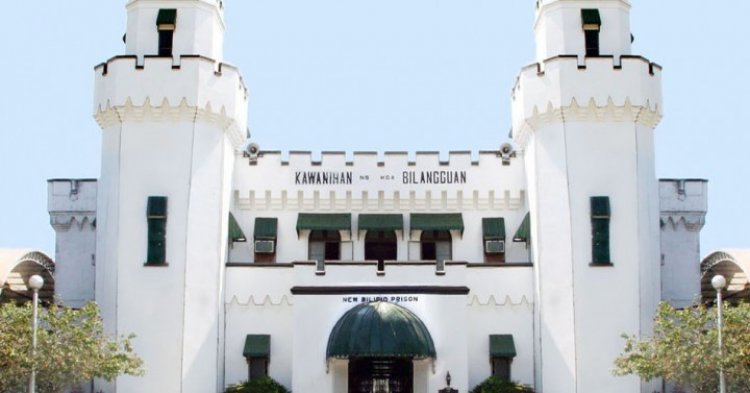 MANILA – Bureau of Corrections (BuCor) officials have cleared the release of 150 persons deprived of liberty (PDLs) after they were found to be qualified for either parole or executive clemency.
"Last Monday, 150 (PDLs of the 1,624) were returned and approved for release. The rest (1,474) are still at the BPP (Bureau of Pardons and Parole)," BuCor assistant secretary and spokesman Gabriel Chaclag told reporters Wednesday.
He said BuCor submitted to BPP prison records, known as carpetas, of 1,624 PDLs for possible grant of parole and executive clemency. 
Chaclag said prison records of 87 PDLs were submitted this month, 363 in May, and 1,174 last April. 
The number include 121 PDL records for parole and 46 records for executive clemency, he said.  
A majority of these are records of PDLs in the country's largest penitentiary, the New Bilibid Prison in Muntinlupa City. 
The figures also include records of 113 PDLs in the Correctional Institute for Women (CIW), of which records of 60 female inmates were forwarded for parole consideration and 38 PDLs for executive clemency. 
Last May, prison records of 25 PDLs in CIW were forwarded to the BPP for possible grant of parole and executive clemency, while a lone CIW PDL was recommended for executive clemency this month. (PNA)