Apayao town banks on agro-tourism for sustainable development
LAOAG CITY – The small town of Pudtol in the landlocked province of Apayao is banking on its vast forests, clean rivers, and various agricultural products to achieve sustainable development.In time for the 7th Pinya Festival, re-elected Mayor Hector Reuel Pascua said in an interview on Wednesday that his administration is bent on stirring economic activity in the area with a greater focus on enhancing business competitiveness and livelihood development while building on support facilities to promote agro-tourism.Pascua said the local government unit has observed the growth of local businesses despite the pandemic as more people began sourcing their needs from the municipality."People were used to traveling and they get their supply outside," said Pascua.With government intervention programs, the municipality is eyeing to enhance business competitiveness in the area by constructing business trade centers and encouraging more public and private partners to invest in the town.But as a fourth-class municipality, the mayor admitted that the Pudtol government will be needing additional funds for various infrastructure support services for the farmers including micro, small, and medium enterprises.With an incoming president and vice president who used to be in local government service, Pascua is optimistic that small and underserved towns like Pudtol will be given more opportunities to realize their potential in the face of global health crisis.The local chief executive is thankful that its agro-tourism industry is starting to pick up."We have accredited learning sites showcasing various technologies and best practices in agriculture and these are located near our tourist destinations," said Pascua, citing harmonious working relations between the public and private sectors. (PNA)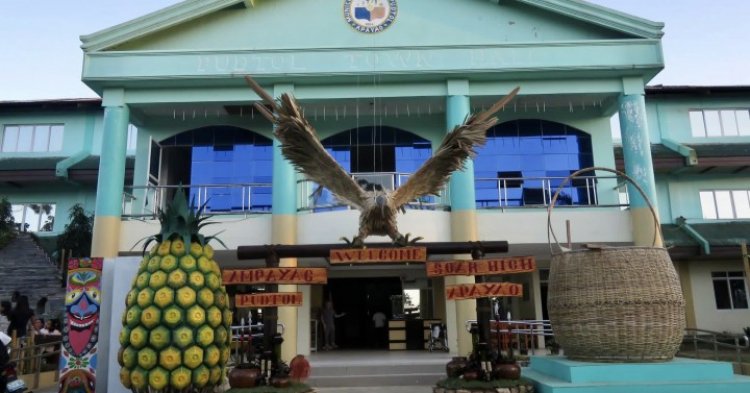 LAOAG CITY – The small town of Pudtol in the landlocked province of Apayao is banking on its vast forests, clean rivers, and various agricultural products to achieve sustainable development.
In time for the 7th Pinya Festival, re-elected Mayor Hector Reuel Pascua said in an interview on Wednesday that his administration is bent on stirring economic activity in the area with a greater focus on enhancing business competitiveness and livelihood development while building on support facilities to promote agro-tourism.
Pascua said the local government unit has observed the growth of local businesses despite the pandemic as more people began sourcing their needs from the municipality.
"People were used to traveling and they get their supply outside," said Pascua.
With government intervention programs, the municipality is eyeing to enhance business competitiveness in the area by constructing business trade centers and encouraging more public and private partners to invest in the town.
But as a fourth-class municipality, the mayor admitted that the Pudtol government will be needing additional funds for various infrastructure support services for the farmers including micro, small, and medium enterprises.
With an incoming president and vice president who used to be in local government service, Pascua is optimistic that small and underserved towns like Pudtol will be given more opportunities to realize their potential in the face of global health crisis.
The local chief executive is thankful that its agro-tourism industry is starting to pick up.
"We have accredited learning sites showcasing various technologies and best practices in agriculture and these are located near our tourist destinations," said Pascua, citing harmonious working relations between the public and private sectors. (PNA)