Over 900 villages declared ASF-free; vax trials ongoing
MANILA – Experts have been working around the clock to finish clinical trials on a vaccine to stop the spread of the African swine fever, even as around 932 barangays have already been declared ASF-free nationwide, the Department of Agriculture (DA) said Wednesday.In a virtual briefing, DA Secretary William Dar said the result of the second phase trial will be out by the end of June."If this is the same result as in this Phase 1, we will recommend the massive vaccination of all the hogs that we have all over the country," he said.Dar was referring to the encouraging results posted by the initial trial conducted by the Bureau of Animal Industry and the Universal Robina Corporation, using the vaccine from Thailand, which has a shelf life of two to six months.The Department of Science and Technology is also looking into another locally-developed ASF vaccine, which may be released either by 2023 or 2024.At the Laging Handa Public briefing on Wednesday, DOST Undersecretary Rowena Guevara said the BioAssets Corp. is spearheading the ongoing research, intending to first develop ASF-testing kits, as well as establish mobile laboratories for speedy response in case of further outbreaks."They will prioritize the test kits, these test kits, probably by end of the year or early next year, and then for the vaccine, they might spend two years for that, so maybe by the end of 2023, or 2024, we may probably see it," she said in Filipino.Since the onset of ASF before the coronavirus disease (Covid-19) pandemic, the DA has secured the implementation of repopulation programs.To date, 19,258 piglets have been distributed to 7,828 farmers in the country. (PNA)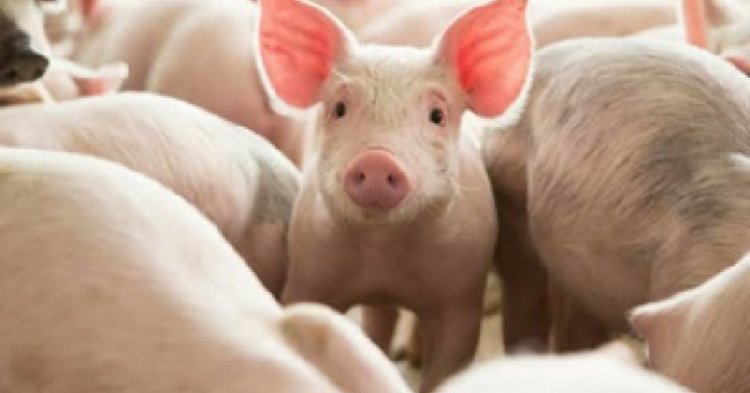 MANILA – Experts have been working around the clock to finish clinical trials on a vaccine to stop the spread of the African swine fever, even as around 932 barangays have already been declared ASF-free nationwide, the Department of Agriculture (DA) said Wednesday.
In a virtual briefing, DA Secretary William Dar said the result of the second phase trial will be out by the end of June.
"If this is the same result as in this Phase 1, we will recommend the massive vaccination of all the hogs that we have all over the country," he said.
Dar was referring to the encouraging results posted by the initial trial conducted by the Bureau of Animal Industry and the Universal Robina Corporation, using the vaccine from Thailand, which has a shelf life of two to six months.
The Department of Science and Technology is also looking into another locally-developed ASF vaccine, which may be released either by 2023 or 2024.
At the Laging Handa Public briefing on Wednesday, DOST Undersecretary Rowena Guevara said the BioAssets Corp. is spearheading the ongoing research, intending to first develop ASF-testing kits, as well as establish mobile laboratories for speedy response in case of further outbreaks.
"They will prioritize the test kits, these test kits, probably by end of the year or early next year, and then for the vaccine, they might spend two years for that, so maybe by the end of 2023, or 2024, we may probably see it," she said in Filipino.
Since the onset of ASF before the coronavirus disease (Covid-19) pandemic, the DA has secured the implementation of repopulation programs.
To date, 19,258 piglets have been distributed to 7,828 farmers in the country. (PNA)