SOCE required before poll winners can assume office: exec
CEBU CITY – Candidates who won the May 9 elections cannot assume office if they failed to file the statement of contributions and expenditures (SOCE) until the deadline on Wednesday, an election officer here said.Marilou Paredes, Cebu City south district election officer, said winning bets need to secure a certificate of compliance with the SOCE requirement from their office before they can assume office on June 30.This administrative effect is on top of the administrative sanctions and fine that those who will fail to meet the requirement shall face, she said.Section 14 of Republic Act 7166, the electoral reform law of 1991, provides for a penalty ranging from PHP1,000 to PHP10,000 to be slapped against those who failed to submit "full, true, and itemized" SOCEs.Those who will not file their SOCE, those who will state false records, and those who will exceed the required expenses may face perjury, perpetual disqualification, or imprisonment, respectively.Paredes said out of 22 candidates in the south district here, half the number have filed their SOCE before Wednesday.Meanwhile, she said the electoral body here is preparing for a month-long registration from July 4 to 30, in preparation for December's Barangay and Sangguniang Kabataan elections. (PNA)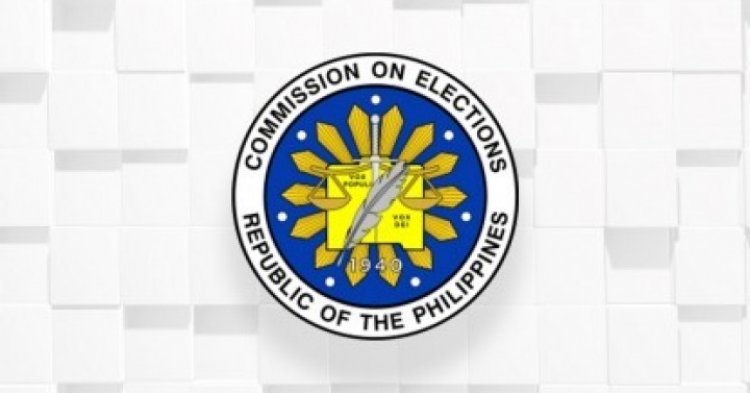 CEBU CITY – Candidates who won the May 9 elections cannot assume office if they failed to file the statement of contributions and expenditures (SOCE) until the deadline on Wednesday, an election officer here said.
Marilou Paredes, Cebu City south district election officer, said winning bets need to secure a certificate of compliance with the SOCE requirement from their office before they can assume office on June 30.
This administrative effect is on top of the administrative sanctions and fine that those who will fail to meet the requirement shall face, she said.
Section 14 of Republic Act 7166, the electoral reform law of 1991, provides for a penalty ranging from PHP1,000 to PHP10,000 to be slapped against those who failed to submit "full, true, and itemized" SOCEs.
Those who will not file their SOCE, those who will state false records, and those who will exceed the required expenses may face perjury, perpetual disqualification, or imprisonment, respectively.
Paredes said out of 22 candidates in the south district here, half the number have filed their SOCE before Wednesday.
Meanwhile, she said the electoral body here is preparing for a month-long registration from July 4 to 30, in preparation for December's Barangay and Sangguniang Kabataan elections. (PNA)